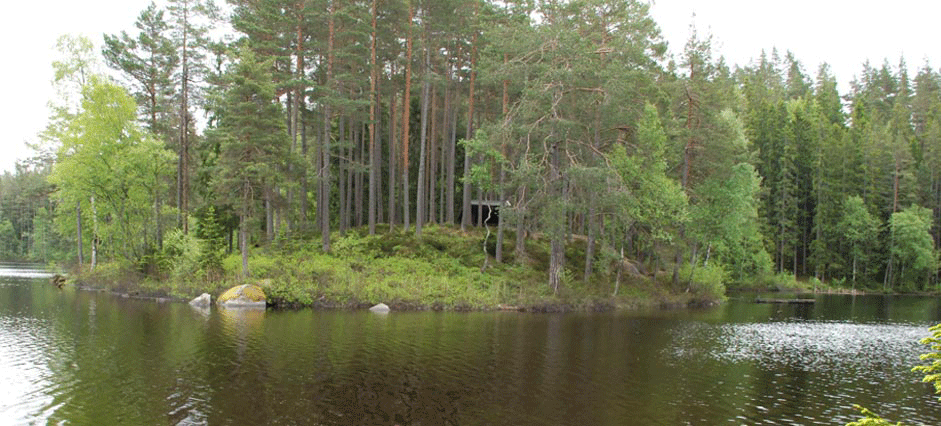 General regulations
fishing permits are sold as day licenses and are valid 24 hours from the set starting time. Name and date shall be written on the permit before the fishing starts to make it legally valid. The permit is to be carried during fishing and worn visibly. The permit is non-transferable.
One fishing rod per permit is allowed. A maximum of three flies, one lure or one baited hook may be attached to one rod. Live fish as bait is not allowed. Pre baiting is not allowed.
A maximum of three salmonids are allowed to be killed per permit, the permit is invalid after the third. Further fishing requires the purchase of a new permit.
Children below the age of ten are allowed to fish with their own rod together with an adult on his or hers permit. The total quota of three salmonids killed still applies. Purchase of a family permit allows a total quota of six salmonids to be killed.
For the comfort of everybody staying by, or fishing in the lakes please respect other people, regulations and the environment. A sport fisherman changes fishing spots continuously and does not mark them unnecessarily.
Do not throw litter in the environment. Fishing lines and such can harm wild life. Nothing is to be left, but shall be thrown in the waste containers put up in the area. Fire places are to be found at the lakes, disposable barbeques shall be placed and lit in these.
Fishing without valid permit will be prosecuted for unlawful fishing, and the fishing equipment may be confiscated. Breaking, or not taking notice of information about, operating regulations may result in termination of the fishing rights.
Ice fishing regulations
One jigging rod per permit and a total quota of three salmonids to be killed is allowed. When three salmonids have been killed the permit is invalid. Live fish is not allowed as bait. A maximum of ten rods for ice angling is allowed per permit.
All fishing is at own risk.
Our fishing lakes in Tiveden:
1. Djäknasjön 2. Bergsjön*
3. Kvarnsjön* 4. Hanesjön
5. Sörängs Bergsjö 6. Nödre Fisklösen
7. Mellre Fisklösen 8. Kroksjön
(*) Boats for rent. The use of kayak and belly boat is allowed.
Kroksjön (no. 8)
Kroksjön is a quoted water with 6 permits/day. Only fly fishing (fly rod, fly line and fly) is allowed. A maximum of three flies may be attached to one rod. Spin fishing with floats and flies, baited or scented hooks, flies or lures of any kind are not allowed. Pre baiting is not allowed.The fishing license is valid 06.00-06.00 and a maximum of three salmonid fish per card. The fishing license is also valid in other short waters in the Tiveds area. The fishing license can only be purchased digitally at: www.hokensas.se or www.ifiske.se.
Brown trout and rainbow trout
We are stocking brown trout and rainbow trout on a regular basis, during the open water season, in all of our fishing lakes. Only brown trouts will be stocked in lake Bergsjön and Kvarnsjön. In lake Nödre Fisklösen, Mellre Fisklösen, Djäknesjön, Sörängs Bergsjö and Hanesjön only rainbow trouts will be stocked.
Boat
Boat is available for rent in Bergsjön and Kvarnsjön. Boat tickets can only be purchased at OK / Q8 in Karlsborg, 0505-441 51. Own boats or motorized engines are not allowed in the lakes.
Lake Ottersjön
Lake Ottersjön is NOT included in the fishing permit. Lake Ottersjön has become a private lake and all fishing is strictly forbidden in this lake.
Permits are being sold at:
Be-Ge:s i Askersund 0583-104 63
Camping Tiveden, Tived 0584-47 40 83
OK Q8, Karlsborg 0505-441 51
ICA – lanthandeln i Undenäs 0505-204 75
Olssons Fiske Mariestadsv 27, Tibro 0504-135 18
Fishing permits online:
https://www.ifiske.se/en/fishing-permit-tivedenomradet-hokensas.htm 

www.hokensas.se